Thieves are very inventive when it comes to stealing cars from garages, especially if the vehicles are expensive. It is a common misconception that they can break in easily only through glass garage doors. You have to make sure that your car will enjoy the highest level of security at all times. This is easily achievable when you know what features to get and what measures to take.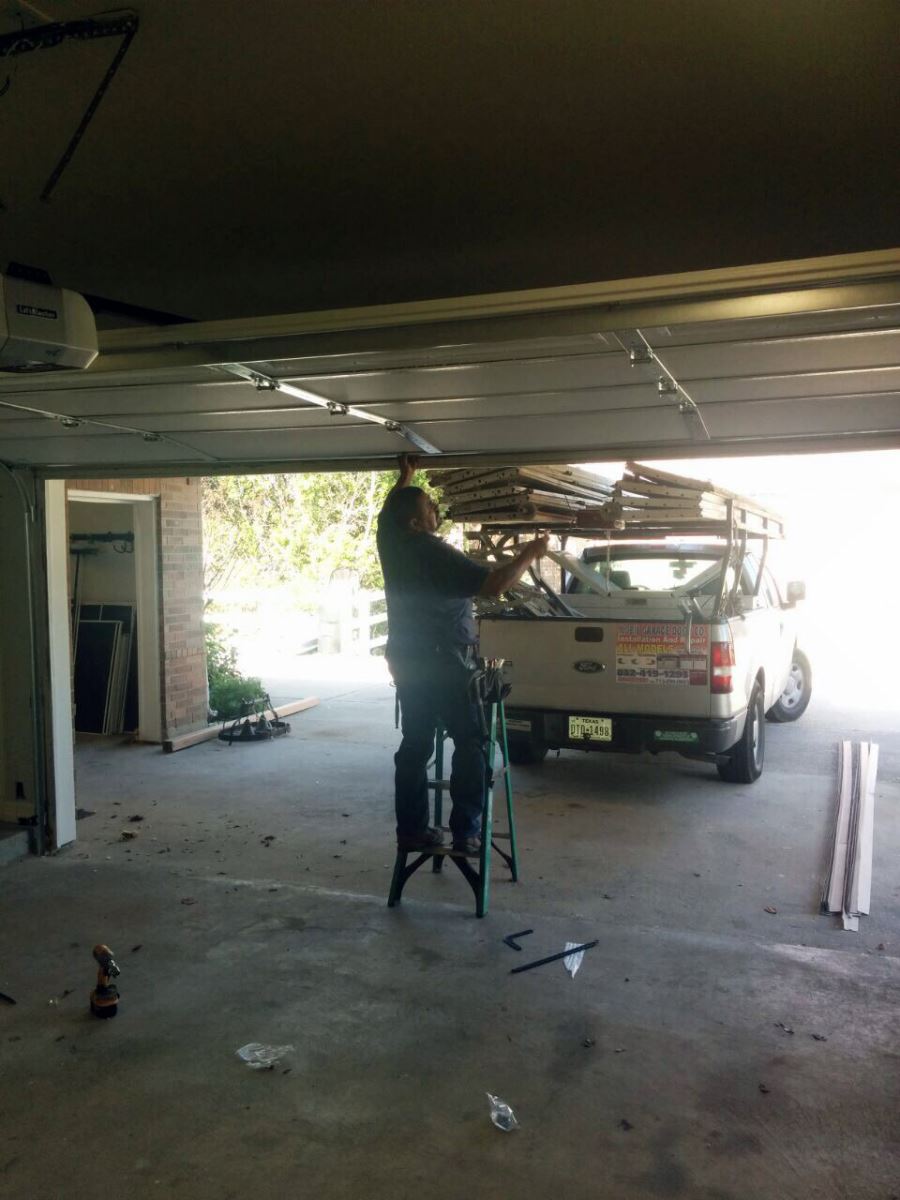 Major Garage Door Security Features
The door must have a solid make. You can choose from materials like hardwood, tough plastic and metal. The material has to be strong and resistant to impact. At the same time, it must be perfectly durable and weatherproof. It should not incur structural damage due to rainwater or UV radiation.
If the fixture is not in good condition due to damage or extensive use, you should definitely get professional garage door repair done as soon as possible. If necessary, you should not hesitate to invest in garage door replacement.
If you use a garage door opener, you should go for a device with a rolling code which changes automatically after each use. It is best if the device can filter out stray signals which are not released by the remote. This will lower the risk of thieves messing with it to the lowest possible minimum.
While innovative technology is important for security purposes, you have to ensure that the door is equipped with sturdy and reliable locks. Have existing ones replaced if required. For best results, you should have hasps and padlocks on both sides of the door. For double-hinged doors, you can use cane bolts for increasing the level of security considerably.
Important Garage Door Security Measures
You and your family should never keep remote controls for the door inside the car. You should get a keychain garage opener remote which you can keep with you at all times instead of leaving it in the vehicle. This can save you a lot of hassle in addition to increasing the security.
You should never get lazy and leave the door open. If you are forgetful, you may want to install a specially designed monitor which closes the door automatically after a certain period of time. This will certainly help to lower the security risk.
Maintain your garage door in good condition. Cleaning and lubrication are important. Watch out for signs of corrosion on the metal parts and have them replaced timely.
For professional advice and services, you should contact the specialists from garage door repair Mill Valley.